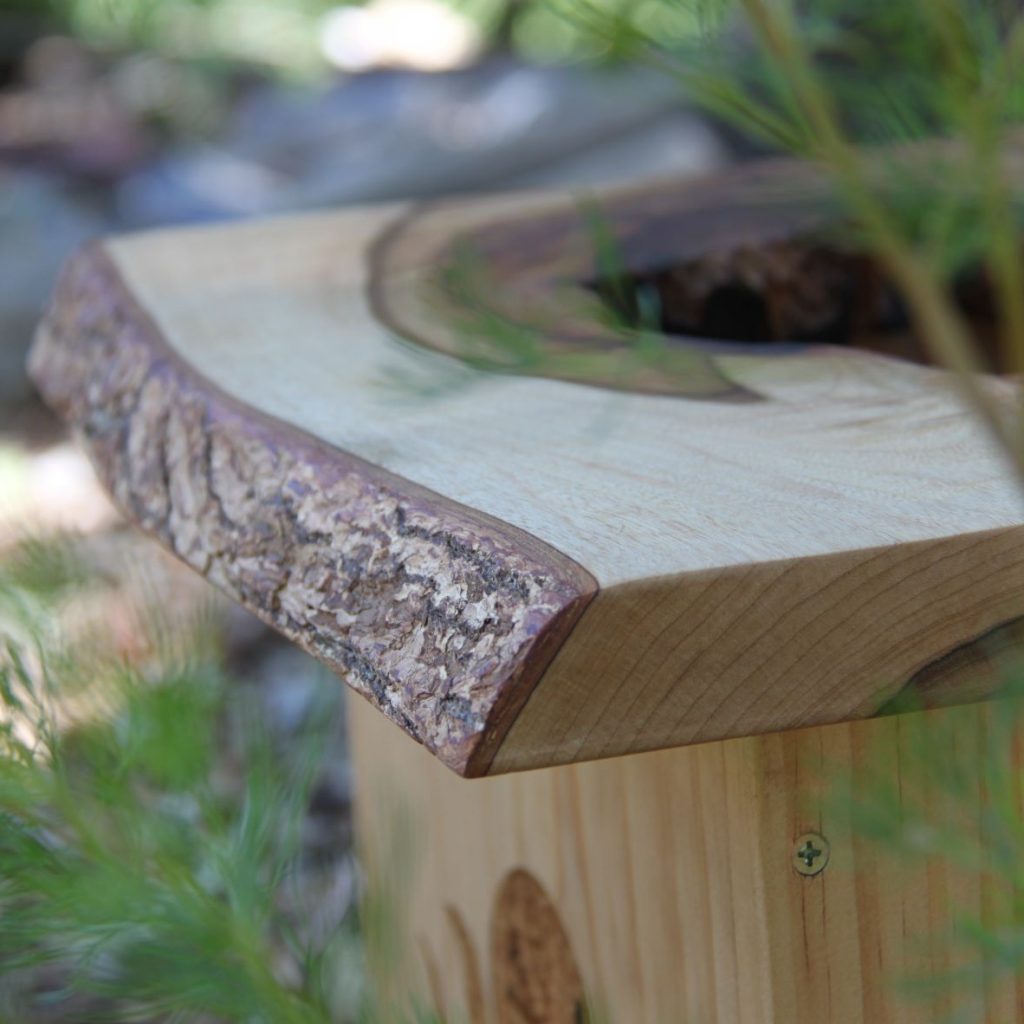 Woman-crafted in deep presence as a sacred offering from my womb and hands to you.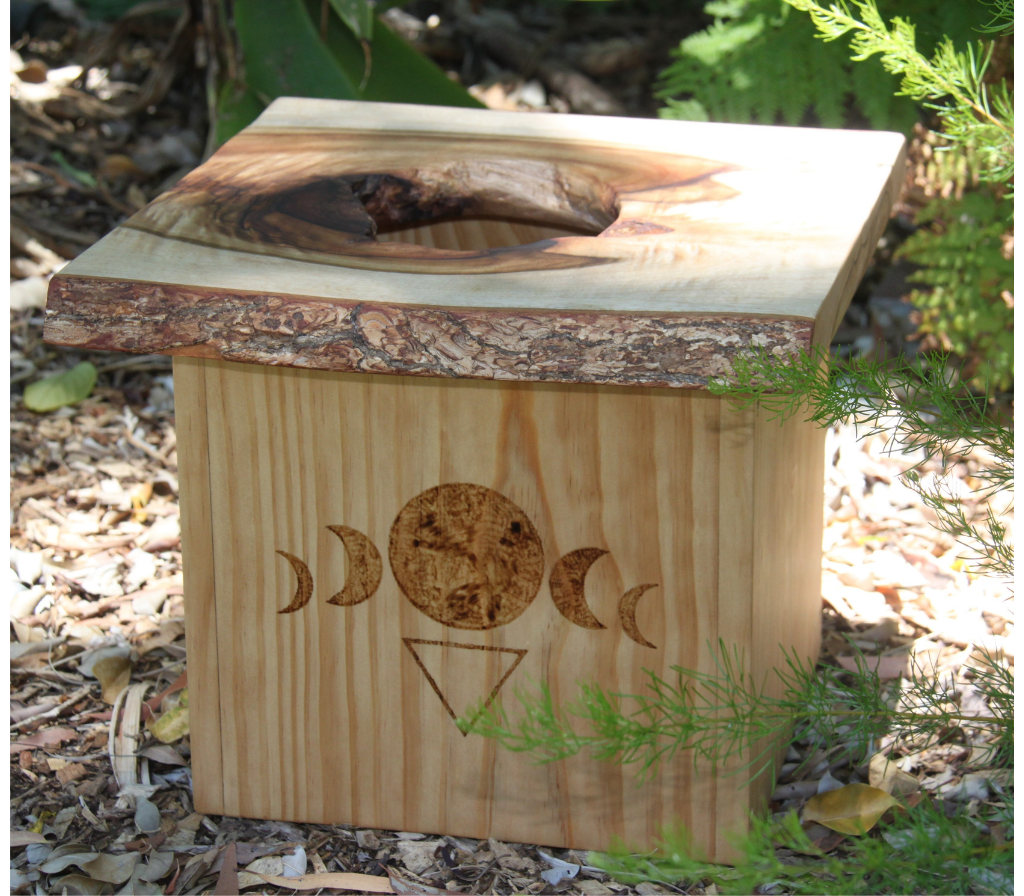 Each Goddess Seat begins her journey with the potent "beginning" energy of the New Moon.
I lovingly hold the vibration, intention & prayers shared with me by the receiver throughout the entire process from timber selection right through to her final smoke cleansing ceremony. Each Goddess Seat takes her own journey of creation as I surrender any control or pre-conceived ideas and allow my hands to be guided by the sacred intentions I weave into her grain.
Built with my own hands, I then ceremonially burn your prayers and intentions into the timber as the lunar cycle.  Material Integrity and quality is of utmost importance and something I will never compromise on. I only use whole piece, locally sourced and sustainable slab timber and will never use glue, fillers, resins or any chemicals in the creation of the Goddess Seats.
Much more than just a functional Yoni steam stool, it is a ritual process of sacred creation that results in not only a beautiful seat but one that is deeply grounding to sit upon, facilitating a deeper connection to the Earth, reverence for our sacred womb and Yoni. Gently guiding us in cultivating a spiritual and embodied healing practice for ourselves.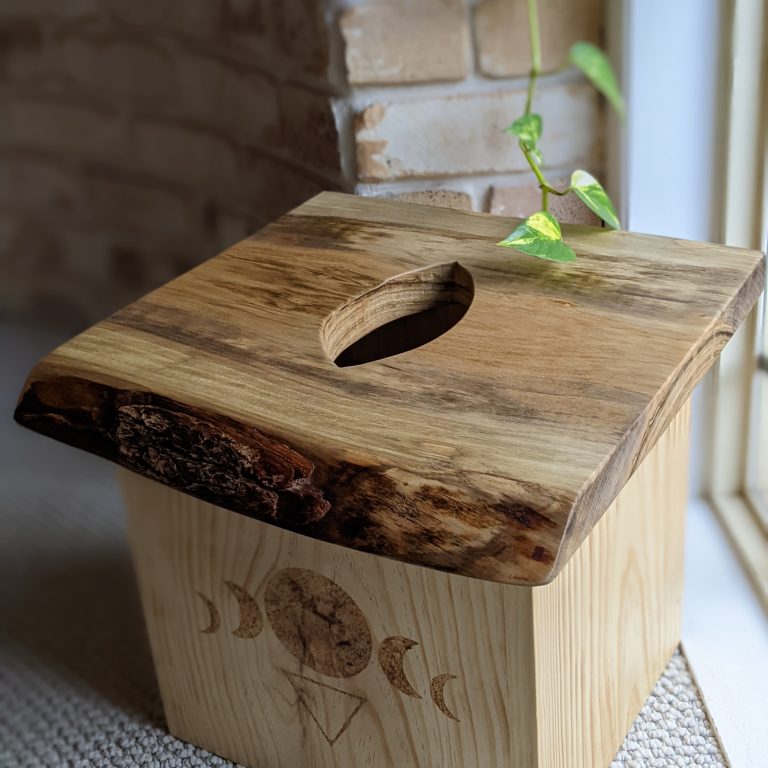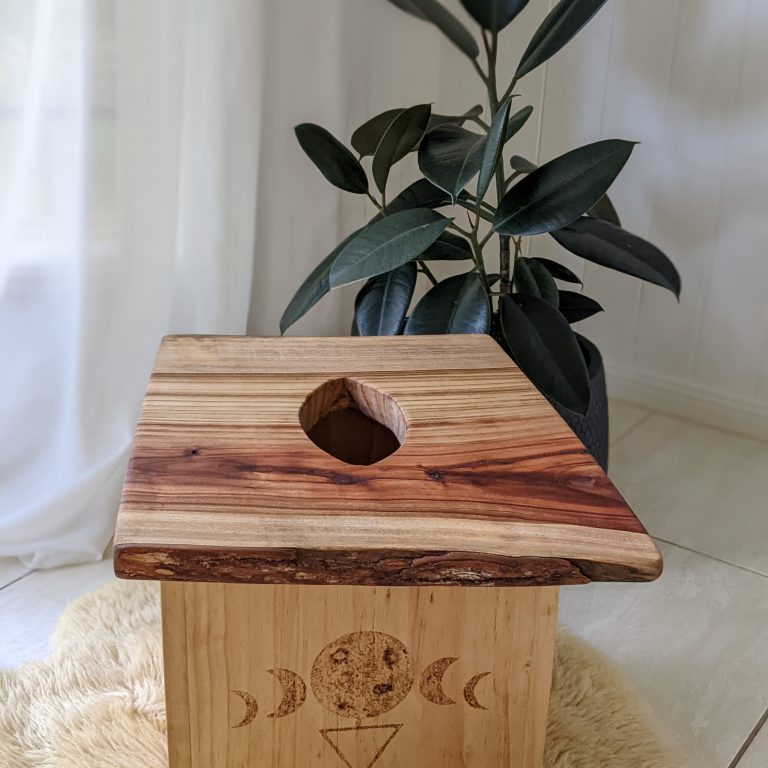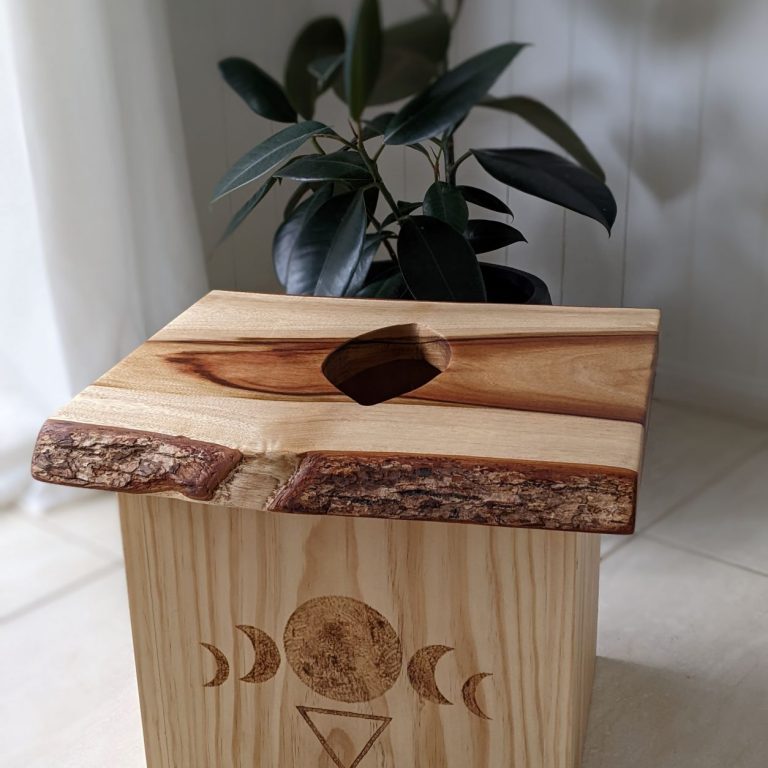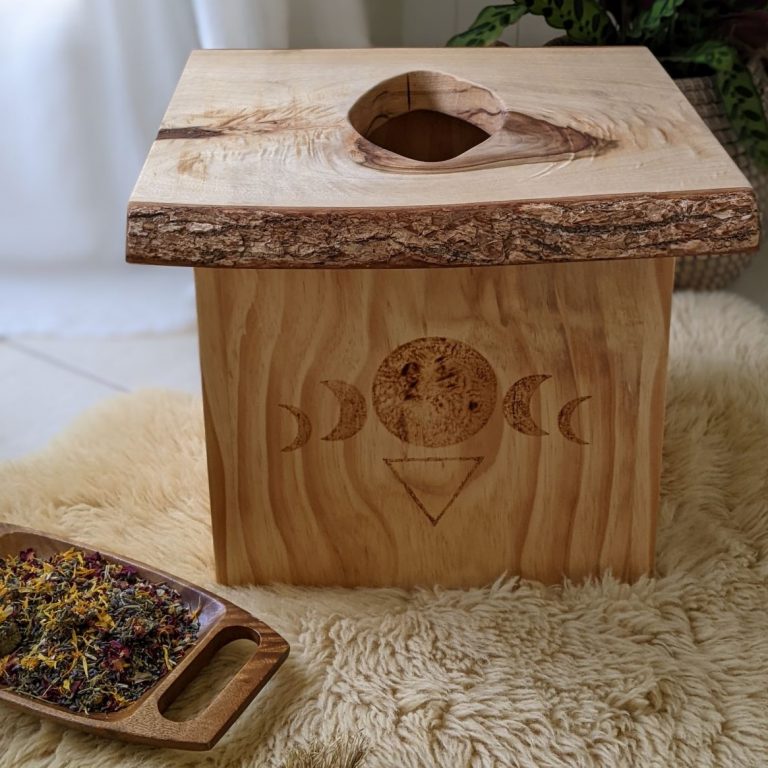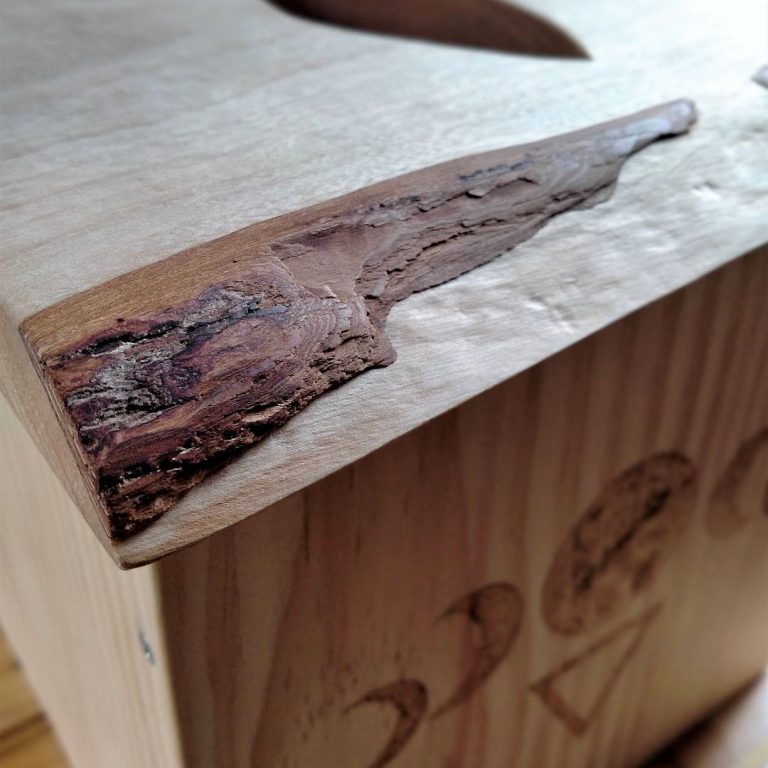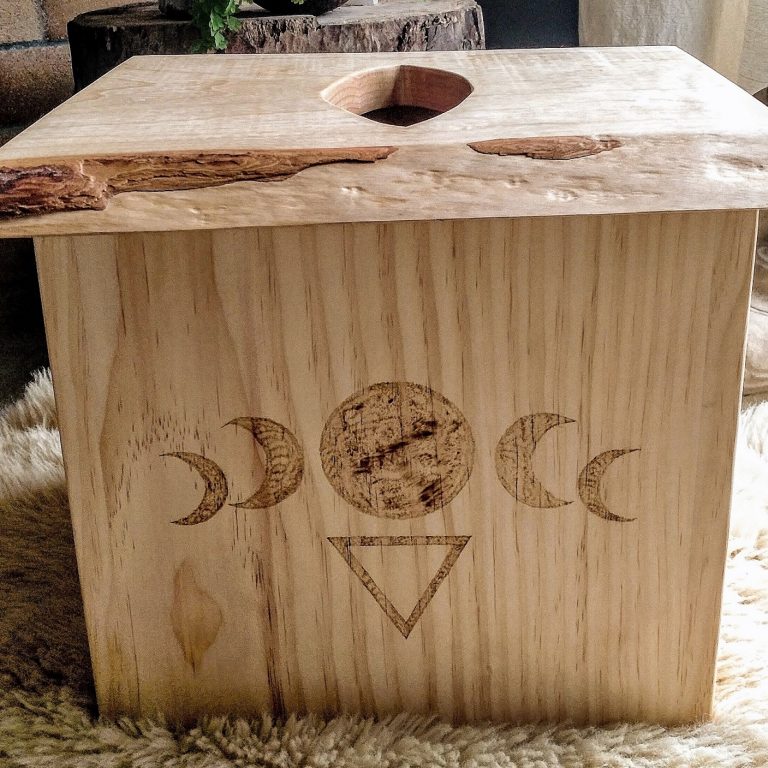 Words cannot express the immense gratitude I have for you and my Goddess seat. She is absolutely beautiful!!! From the moment I sit down on her I am taken on a journey to the depths of a mossy forest, amongst the tall trees of my ancestors, it's as though I am one with the elements.
Steaming has become the most magical experience. I love that each seat is ceremonially birthed and intentionally created, you can feel the potency of creation and the stories behind each grain. I truly am in absolute awe of her and of you.
You will receive with your Goddess Seat enough herbs for your first 2 steams. An intuitively created gentle blend to soothe, cleanse, tonifying and support your urinary and reproductive organs.
Herbs can be discussed and adjusted to your particular needs, current menstrual health, your womb season (pre-pregnancy / loss / post-partum pre/post menopause) or at your request.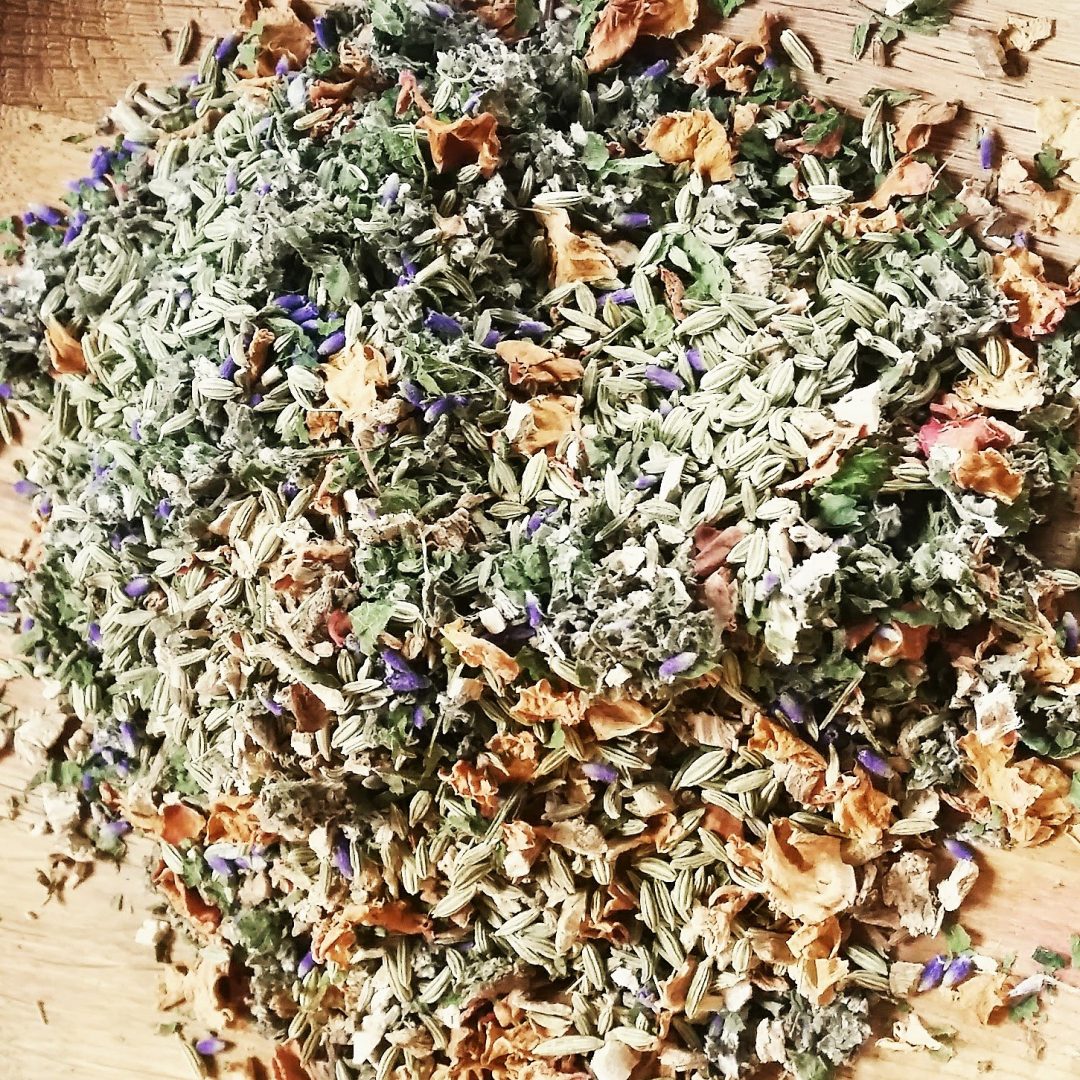 I like to connect with you before I begin to create your stool to get to know your journey a little and hear whats calling you to The Goddess Seat. I'll invite you to feel into your intention / prayer or any part of your story that you wish to share with me so I can hold that during creation. 
As these seats are made within the Lunar Cycle the time frame for completion may vary, each Goddess seat is unique in its final look relative to the colours, grain and texture of the timber used. 
I offer Ritual sessions to introduce you to your Goddess Seat where I will take you through the process of preparing your herbs and setting up your steam. These sessions are based on our relationship and what you have shared or want to work with and can include meditation, sound healing, drum journey, yoga and womb massage
If you feel called to receive one of the beautifully created vaginal steam stools please use the contact form below or if you'd prefer to chat over the phone or in person let me know in your message and i'll be in touch.